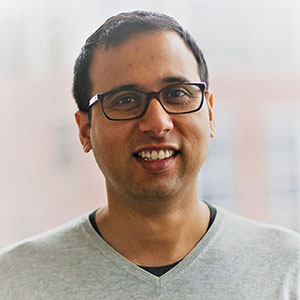 Bhagirath (Bhagi) Chaurasia
Principal Investigator
Assistant Professor of Internal Medicine
Division of Endocrinology and Metabolism
Affiliations:
Fraternal Order of Eagles Diabetes Research Center
Department of Internal Medicine
Molecular Medicine Program
Iowa Inflammation Program
---
Alumni
Dr. Bhawna Chandravanshi (2021-2022)
Aasthika Das (2020-2023)
Anika Gokhale (2021-2022)
Amanda Johnson (2020-2023)
Alec Ksiazek (2020-2022)
Pratibha Singh (2020-2021)
Ayushi Sood (2020-2022)
Claire Stucky (2020-2021)
Chad Lamar Talbot (2018-2020)
Dr. Li Ying (2016-2020)
---
Interested in joining our Lab?
We are eager to host undergraduate, graduate students and postdoctoral fellows who are interested in lipid- and/or immune-metabolism.
Why come to the University of Iowa?
The University of Iowa is a top 10 (Public University) in terms of biomedical research funding. A recent survey of postdoctoral fellows by the journal The Scientist ranked the University of Iowa as the top research university for postdocs in North America and the fifth-best research institution overall.